SEED LAUNCH
Multichain launchpad with support from leading international brokers!
Invest
quickly, safely,efficiently!
NFT owners get SeedLaunch tokens, allocation in projects, a discount on the purchase of exclusive NFT collections in the Marketplace and much more, depending on the NFT rarity
We plan to launch joint NFT collections with various projects that will provide new and unique opportunities for their owners.
The unique NFT SeedLaunch collection is created by a celebrity artist in a special style.
Our NFT collection was created on the TON network and can be purchased directly via Telegram.
What makes SEED LAUNCH unique and effective?
A wide selection of blockchains.
Our service supports the major BSC and Ethereum networks, and we also plan to launch support for TON, Polygon, Solana, Cardano networks.
We aim to cover important blockchains and help developers raise funding in a network they are comfortable with. The total blockchain audience is over 20 million.
The first multichain launchpad on the TON network
TON is unique and opens new opportunities for crowdfunding and NFT development.
Our goal is to create a professional and convenient service to support startups and the development of the crypto industry.
Professional team
Project advisers are top managers from different brokerage companies.
Our developers are the winners of the Binance hackathon.
NFT Seedlaunch is not just pictures.
NFT owners get real opportunities and benefits to generate additional revenue from the site's startups and are embedded in the project ecosystem.
The collection grows in value due to utility, community growth, partnerships and other factors.
Media and PR support for startups.
Today the SeedLaunch partner network exceeds 100+ influencers, opinion leaders (KOLs), media with a total audience of about 100 million users from all over the world.
s
Unique investment services
Vast experience in the financial sector and collaboration with a team of brokerage companies aids in implementing professional crypto services.
The Seedlaunch team already has a number of successfully implemented projects.
SEED LAUNCH
is designed for startups
Comprehensive assistance and a successful launch for your business
Support for the most popular blockchains
Wide network of partners, influencers, media
Support for the leading brokerage companies
NFT with guaranteed allocations
Security and investor support
Project support
at all stages
Six simple steps for success with Seed Launch
Step 1
Submit your startup application to SeedLaunch
Step 2
Review of your project by the Compliance team
Step 3
Our team contacts you to set up the support framework for your project
Step 4
Determine what we can do to help crowdfunding, partners, advisors, and other specialists
Step 5
Placing your project on SeedLaunch
Step 6
Launch a marketing campaign and support community development
The SeedLaunch ecosystem
SeedLaunch is not only a crowdfunding platform, but also important services for projects and investors.
Futures platform.
Reselling rights to IDO tokens. This is implemented in partnership with brokers and exchanges
Services for Investors.
Get access to the best IDO/IGO offers starting from the Seed round with the convenient solutions of our platform.
NFT marketplace.
Sale of exclusive NFT collections and airdrops
A platform for finding a team.
Reselling rights to IDO tokens. This is implemented in partnership with brokers and exchanges
Services for community development.
Technical solutions for advertising campaigns and contests. International marketing - media, blogs, influencers.
SeedLaunch Fund.
To fund outstanding projects. Funded by the development of the SL ecosystem
Features
SLT token
#1
Holders receive increased allocation in the Launchpad startups.
#2
The SLT token can be staked and used to receive rewards.
#3
The SLT token gives you voting rights based on DAO principles.
#4
Our NFTs allow you to get more SLT tokens through a progressive staking system. During staking, LVL NFT grows, thereby increasing its value.
#5
The token will be integrated into partner services.
#6
SLT holders receive a 10% discount on NFT purchases on the SeedLaunch NFT Marketplace.
#7
Token issuance on all networks is fixed. The token burning program will increase the value for the holders.
#8
The token will be available on popular Blockchain networks.
Q3 2022
Formation of the idea and development of the project foundations.
Organization of a professional team, attracting experienced professionals.
Formation of the starting budget from the team's equity, attracting initial investors.
Launching Seedlaunch in 10+ additional languages.
The start of marketing campaigns.
Development and release of the NFT collection on the TON network. Organization of pre-sales.
Launching the SLT token on the BSC network.
Start of negotiations with potential partners.
Q4 2022
Reaching a community of 20,000+ by Q4.
Frontend and Backend development. Working out the structure of all project pages. Implementation of basic Launchpad functions on BSC and Ethereum networks.
Initial Security Audit of Smart Contracts.
Attracting major partners and fonds.
The start of negotiations and preparation for SLT token listings. Determining exact dates with exchanges. Listing the token on DEX and CEX.
Preparations for the first IDO on Seedlaunch.
Q1 2023
Blockchain expansion ( Ethereum, BSC ) for NFT collection with the aid of new TON technologies.
Adding new custom features to Launchpad. Optimization.
Adding TON network support to Launchpad.
Integration and implementation of partner services with brokers and exchanges. (Futures platform, services and ratings of crypto portfolio managers).
The start of development of a service for recruiting teams to startups.
Q2 2023
Development of DAO principles. Launch of a community voting system and a people's IDO section.
Reaching a community of 50,000+.
Involving well-known media figures in the project.
Adding the Solana network to Launchpad.
Conducting new listings of the SLT token.
Improving customer service.
Organization of a SeedLaunch fond to finance projects.
Q3 2023
Launch of the NFT Market on the Ethereum network. Exclusively pre-sale NFT collections.
Expansion of supported blockchains on Launchpad. (Cardano, Polygon, etc ).
The start of foundational work on the NFT Market.
Team expansion.
Collaboration with large fonds and Launchpad projects to increase the amount of funding for startups.
The start of Seedlaunch's NFT collection buyback program and maintenance of liquidity of the SLT token.
Team
15 years Business
experience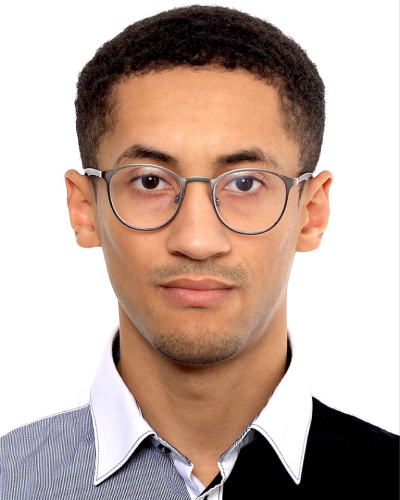 Mitchell Wai
International Press Secretary
Created by Investors
for Investors
1
Project token prices at starting prices prior to listing on exchanges
2
Project token prices at starting prices prior to listing on exchanges
3
The most convenient investing options
4
Unique affiliate services for the investor. Crypto MAM and a Futures Platform.
5
Support and assistance to clients at all stages
6
The opportunity to get assets for free by participating in the development of the community project!
7
Guaranteed allocations for NFT project owners.
Leave your email
for future announcements!
About the start of token sales and new launches
Strategic partners
Technology